"The original Blues Brother" and B.B. King Entertainer of the Year award-winner.

Upstage presents Curtis Salgado at Studio Bob's in Port Angeles WA (118 E Front Street), Friday May 20th, 8pm. Curtis' voice & his performances are legendary – beginning to end, over the top. Studio Bob's intimate arts venue is in downtown Port Angeles, minutes away from great dining and lodging.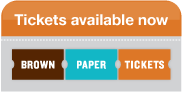 With a career spanning forty years, award-winning soul, blues and R&B vocalist/harmonicist/songwriter Curtis Salgado is a one-of-a-kind talent whose music is as compelling as his story. From co-fronting The Robert Cray Band to leading his own band (and recording nine solo albums) to helping transform John Belushi into Joliet Jake Blues to touring the country with Steve Miller and Santana, he is a true musical giant. NPR calls him a blues icon with a huge voice and a reputation for high-intensity performances.
Curtis won the 2010 Blues Music Award (BMA) for Soul Blues Artist Of The Year and went on to win the award again in 2012 and 2013. In 2013 he won the coveted BMA for B.B. King Entertainer Of The Year, the highest honor the blues world has to offer, and he took the statue for Soul Blues Album Of The Year, Soul Shot. Blues Revue says Salgados music is triumphant, joyful, blues-soaked R&B and declared him to be one of the most soulful, honest singers ever.
In 1977, comedian/actor John Belushi, filming Animal House, caught a typically ferocious Salgado performance. Salgado started sharing his blues knowledge and a fast friendship grew. Salgado spent hours teaching Belushi about blues and R&B. Belushi used his new awareness to portray Joliet Jake Blues in The Blues Brothers, first as a skit on Saturday Night Live and then a best-selling record album (which was dedicated to Curtis) and finally as a major motion picture (Cab Calloway's character was named Curtis as an homage).