Studio Bob and Upstage Presents The Fabulous Roofshakers Saturday eve, 7:30pm, August 20th. Admission is $12.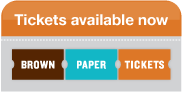 FRS, The Fabulous Roof Shakers, are composed of veteran musicians from Seattle, Queens, Detroit, and San Francisco, performing Vintage East Coast Rhythm & Blues to enthusiastic crowds in and beyond the Puget Sound area since 2006. FRS features a solid rhythm section, gritty vocals, wailing blues harmonica, soulful sax and smokin' guitar.
Front man Joe Blue is a former recording artist for Capitol Records and has performed with several blues greats – John Lee Hooker, Marsha Ball, Steve Bassett, Roomful of Blues, and Ronnie Earl. Joe toured the east coast and Europe with his bands, King Biscuit Blues Band, Nine Below Zero, and the Aces. He's opened for Fleetwood Mac, Freddy King, the Fabulous Thunderbirds, Junior Walker and the All-Stars, and Sam & Dave.
One of Seattle's premier blues bass players, Bruce Koenigsberg, is an FRS founding member and played for The Big Moe Review, Roger "Hurricane" Wilson, Tim Turner Band, and the Charles White Band to name a few.
Richard Sabol, percussion, has performed for over 40 years to a broad style of music from R&B and rock, to jazz, big band swing, Latin, gospel & classical. His work is presently featured on seven CD's and he's been on bills with the Greg Allman Band, The Outlaws, Black Oak, Marshall Tucker, Johnny Winter and many others. He brings high energy to any rhythm section.
The band debuted as the Best New Blues Band by the Washington Blues Society in 2007 and have rocked Puget Sound ever since.