An evening of world-class entertainment. 
Upstage & Studio Bob's in Port Angeles WA present blues/rock legend Coco Montoya and his always hot band Saturday, February 6, 2016. Showtime is 8pm. Dinner is available at several superb downtown Port Angeles restaurants. "Where the mountains meet the sea."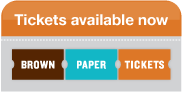 General Admission: $25
Studio Bob's
118 E Front Street
Port Angeles , WA 98362

Guitar One Magazine calls guitarist/vocalist Coco Montoya "the hottest southpaw in the blues" and raves about his "master touch and killer tone." It all started with a chance meeting in the mid-1970s with legendary bluesman Albert Collins, who offered Montoya a gig as his drummer. Albert took an immediate liking to Montoya, becoming his mentor and teaching his new protégé the secrets of Collins' "icy hot" style of blues guitar. Five years later, British blues icon John Mayall happened to catch Montoya at a jam session and was blown away. Mayall recruited him as his guitarist in the legendary Bluesbreakers, following previous Bluesbreaker guitarists Eric Clapton, Peter Green and Mick Taylor. Montoya spent the next 10 years touring non-stop, proving himself to be a world-class guitar master in one of the most renowned blues bands in existence. The rest is History!
Montoya is a self taught guitar slinger who plays with an emotional intensity few string benders possess. Playing left-handed and upside down like Albert King, Montoya learned his guitar techniques from his years with Collins. "I never had a lesson in my life. "I would watch other guitar players to catch what they did. I would wait for that one moment when they would do it, and just stare at them and try and remember where their hand was, where their fingers were.
"People ask, 'Did you take lessons from Albert?' It's more from just hanging out in the hotel rooms. He would grab his guitar and I would pick up one and we'd play I just learned by listening, all by ear. I just play it the way I hear it. He was always saying, 'Don't think about it, just feel it.' He taught me to tap into an inner strength."
After three records with Mayall as a member of the Bluesbreakers, Coco decided in 1993 it was time to take the lessons from his two musical fathers and begin to sculpt a solo career. In the early 1990's he was signed to Blind Pig Records and released three critically acclaimed discs, Gotta Mind To Travel, Ya Think I'd Know Better, and Just Let Go. In 2000, Coco took his music up a notch and signed with Alligator Records, the country's top blues label. In his seven years with Alligator, Coco released three more outstanding records, Suspicion, Can't Look Back, and Dirty Deal. In 2009, Coco Montoya finds a new home in the old world. Germany's premier blues label, Ruf Records, signed the guitar giant and is poised to bring Coco Montoya's heart to a world audience. I Want It All Back was the first step in that commitment.
"This is an exciting journey," said Coco. "To my fans who love my guitar, I say come to me with open ears. The guitar is still there, but it's not the only voice I have. Listen to me as an artist who is growing and grow with me."
We hope you enjoy this remarkable artist and blues/rock legend.